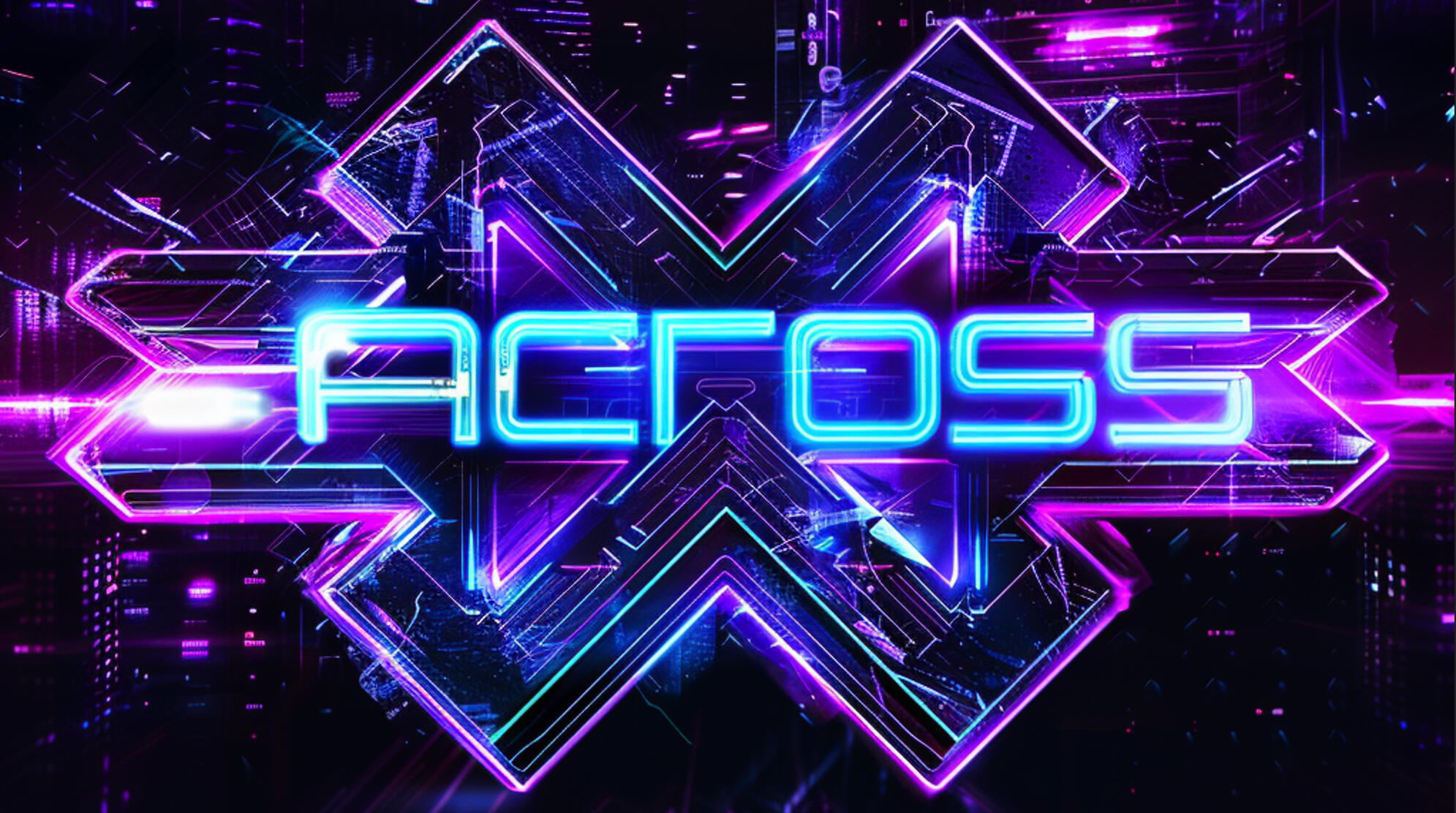 Across is an end game focused Free Company which both aims to help introduce players to FFXIV's high-end content (EX Trials, Savage Tiers, Ultimate Raids) but also serve as a community for like-minded raiders.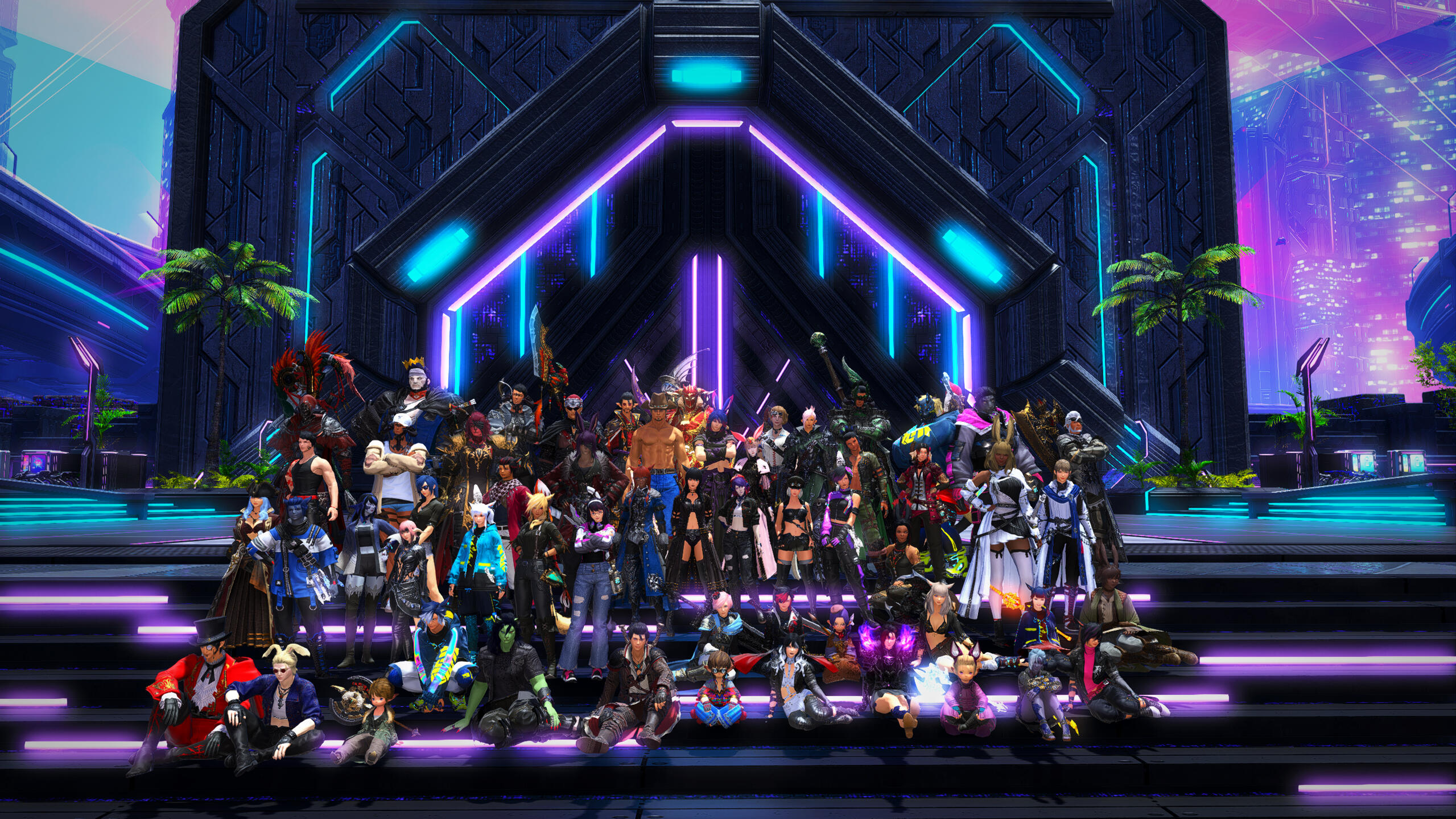 Operators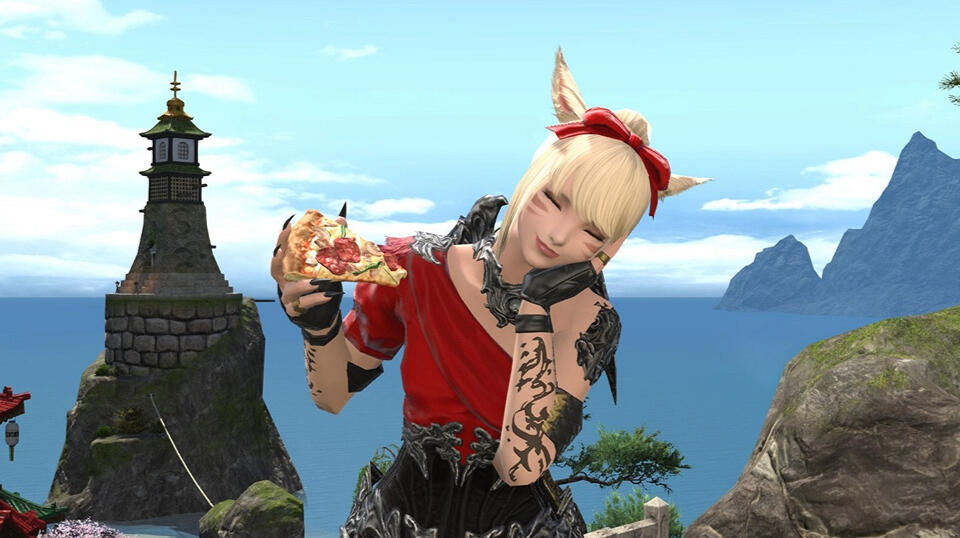 Oats Kobayashi - FC Leader
Hi my name is Oats! I am the leader of Across. After years of hopping between large FCs with no communities, I started this Free Company in the Shadowbringers expansion with a deceptively simple goal: create a free company with members that you actually want to ask to do hard content with!I've had the pleasure of meeting amazing people that have gone from complete beginner to raiding powerhouses. I've also been incredibly lucky to have many volunteers over the years that have helped realize my dream FC and make it a reality! Ask me to do anything. I love hanging out with my FC friends, meeting new people, and running all kinds of content.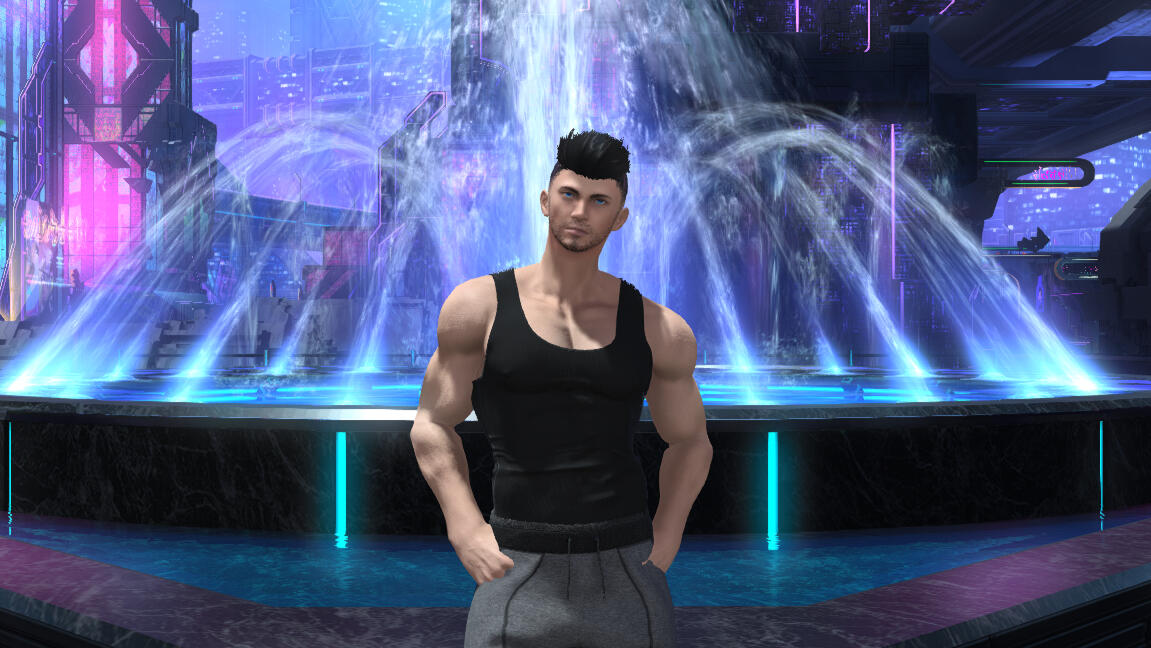 Aurora Stellamaris - FC Admin & Operator
Hiya! My name is Aurora, or AU RO RA as Fc mates call me. I have been playing FFXIV since beta of 2.0! I came to Across almost 3 years ago now, starting out as a very casual player, who didn't even know what materia melding was. Fast forward to now I've cleared savages, ultimates and help teach new baby raiders! Across is not only my Free Company, but its where I met some of my very best friends.I am a White mage main, but I absolutely love Crafting and Gathering (other than Fishing) as well! My passion is helping others, and helping other meet their own goals. I love blu mage as well so please go blu<3. If you ever need absolutely anything, always feel free to ask, I am always down for CONTENT!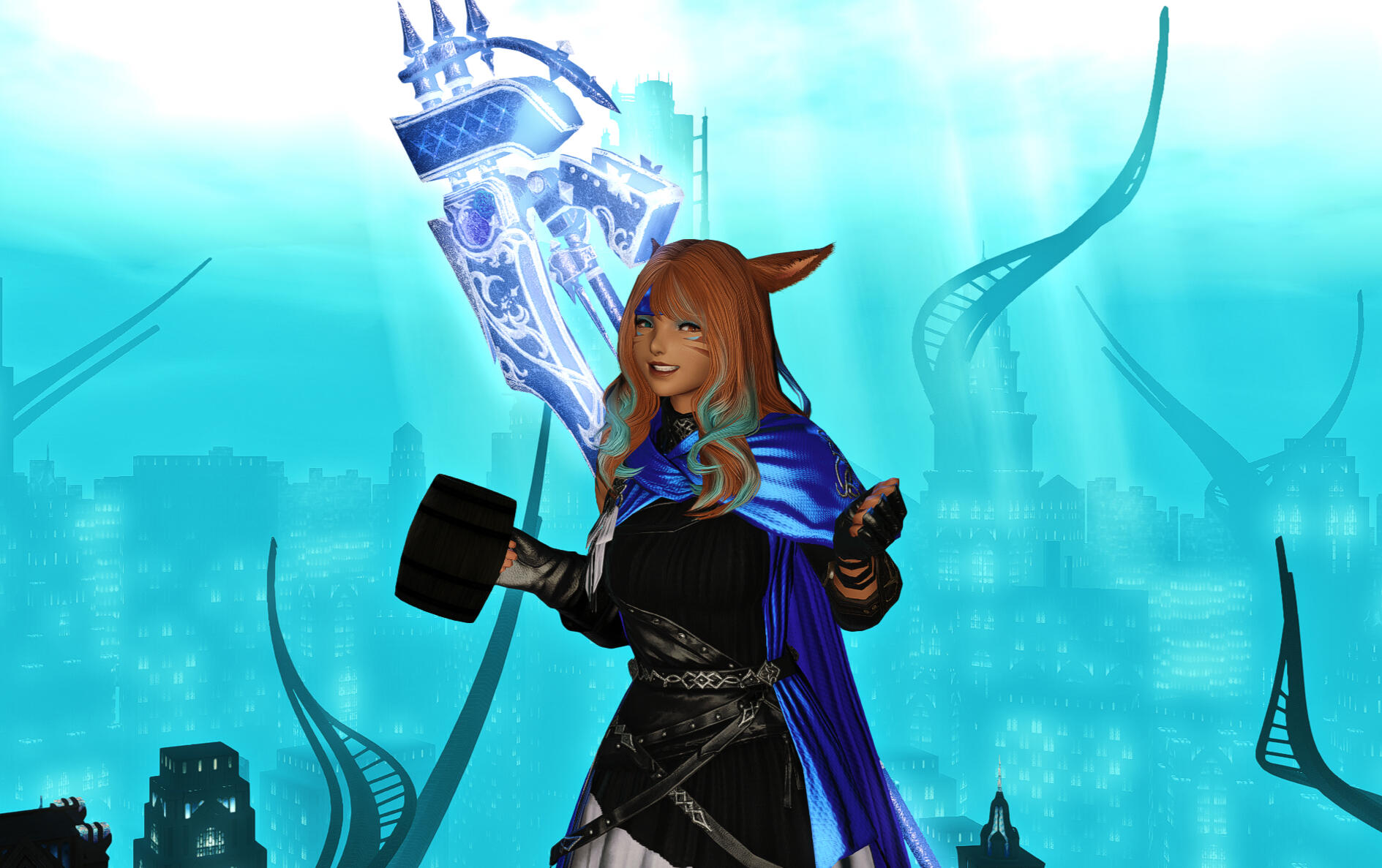 Apache Kafka - FC Admin & Operator
Hello there, Apache here! I joined Across as an ex-free trial player hoping to get through Stormblood and Shadowbringers MSQ and get into high end content. 6 months (and 17 jobs leveled to max level) later, I finally mustered the courage to join an FC learning event for my first Extreme: Diamond Weapon. I ended up lagging a lot and had to drop, but I learned over half of the fight that I ended up clearing it in PF. Now I lead those same learning parties! I have made some incredible friends since then, and it's truly one of the reasons I still play this game. Hope to catch y'all in PF some time or another
Kolnavi Draycen - Operator
Yo! My name is Kolnavi, aka the funny content guy. I started playing FFXIV midway through Shadowbringers, and have been part of Across through the entire journey. Across was a super helpful place for me to transition my non-XIV raiding experience into savage content, and now I try and pay the favor forward whenever I can, be it through learning parties or 1 on 1 job mentoring!I am a DNC main tank main BLM main triple triad main bloons tower defense main optimization main, always hunting for ways to improve in whatever I'm doing. Catch me in the PF trenches hunting for that elusive funny number, or maybe just playing 8-tank Pandaemonium skeeball :)
Raiuny Raiden - Operator
Hi, my name is Raiuny. Every FC has one person who is the resident Fat Cat fan, and in Across that's me! I came to Across towards the end of ShB having played since ARR but never having touched Savage or even really much EX content. Predictably I was pretty bad, but with the FC's help over the past couple of years I'm still pretty bad, but can actually clear Savage and Ults now! This FC has been the best community I've ever been part of in any game I've ever played, and is the main reason I'm still as active as I am. We've created something special with Across and I'm truly grateful to be part of it.
Tal "Bug Boy" Garn - Operator
Hi my name is Tal! I started playing just before Shadowbringers, but was too intimidated upon reaching endgame to raid at the time. I started raiding during Eden's Promise, but really dove into raiding during Endwalker. I came to Across during Abyssos as an experienced raider looking to find a community of raiders to play with and found much more than that. I've met so many incredible people here, grown as a raider and player, and made some lifelong friends.Talk to me about criterion dungeons! No, seriously, please. I promise it's not dead content.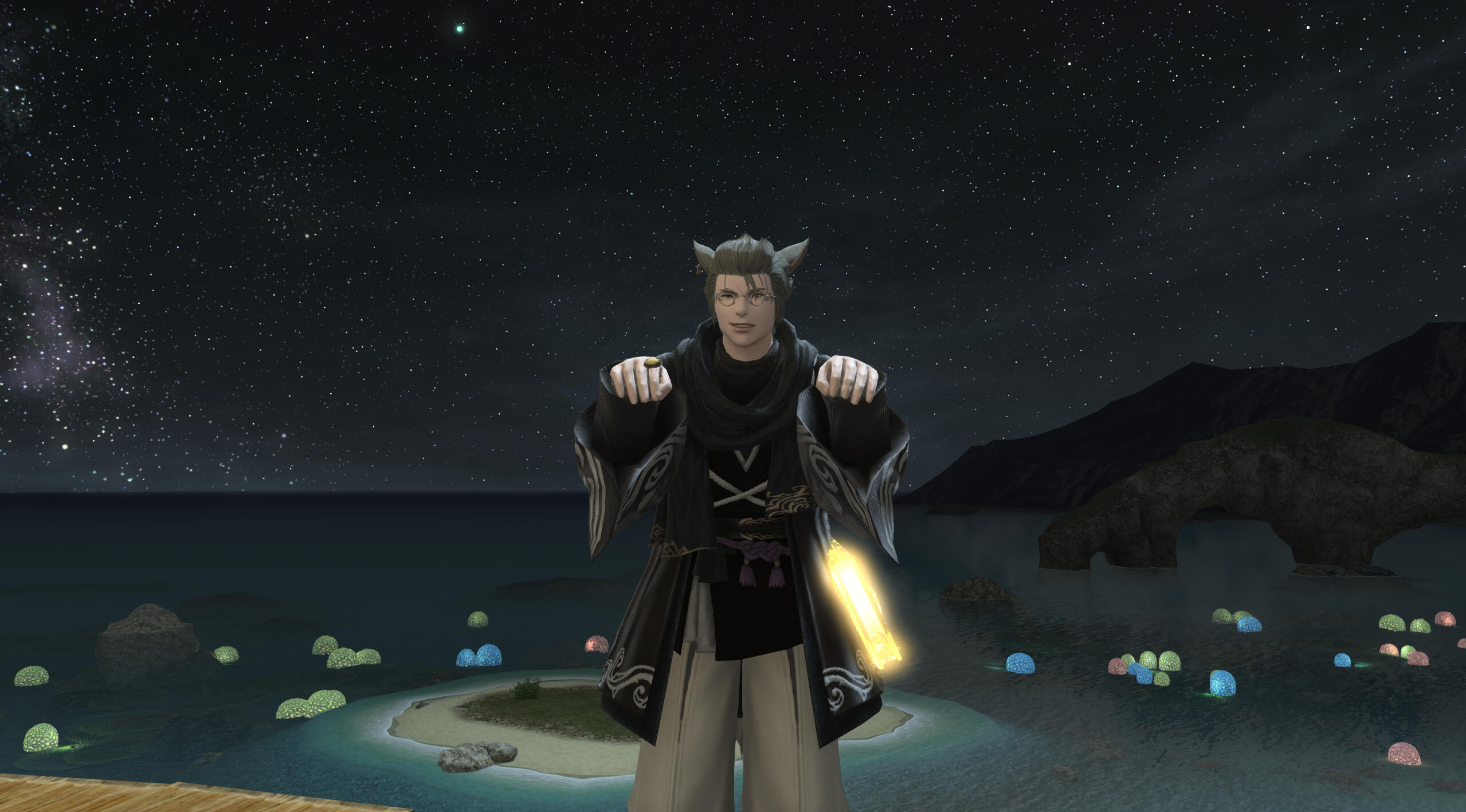 Pizza Bagels - Operator
My name is Pizza Bagels. I joined across longer ago than yesterday. I enjoy playing video games with my friends, especially dark souls 3 with Aurora. In Final Fantasy FourTeen™ I enjoy running Rathalos EX. It is my favorite encounter and I have to step away from the computer to calm myself down when I get it in Mentor Roulette because I get so excited.I am currently working on leveling my very first crafter. I hope one day to be as cool a crafter as Aurora is, because she is my idol and she taught me how cool crafting is.If I had to list my greatest regret, it would be when I used a fantasia to change from Lalafell (the best race) to a catboy. Daily I think about all the pain and suffering I have caused by deciding to no longer be a lala.
Doctor Beatbox - Operator
Hi, my name is Doctor Beatbox, or DB if you're nasty. I'm an OG 1.0 player back in 2013 when Excalibur was known as Palamecia. I like crafting, raiding, fishing (not as much as Aurora, ask her!) and having a fun time! I'm always happy to help out if you need!I joined Across back in November of 2022 and I've never been happier. I've met some of the nicest people in the game and I look forward to everyone else I get to meet through this amazing community!I'm also really into music! Love discovering my new favorite artist through someone else recommending them
Raiding is our passion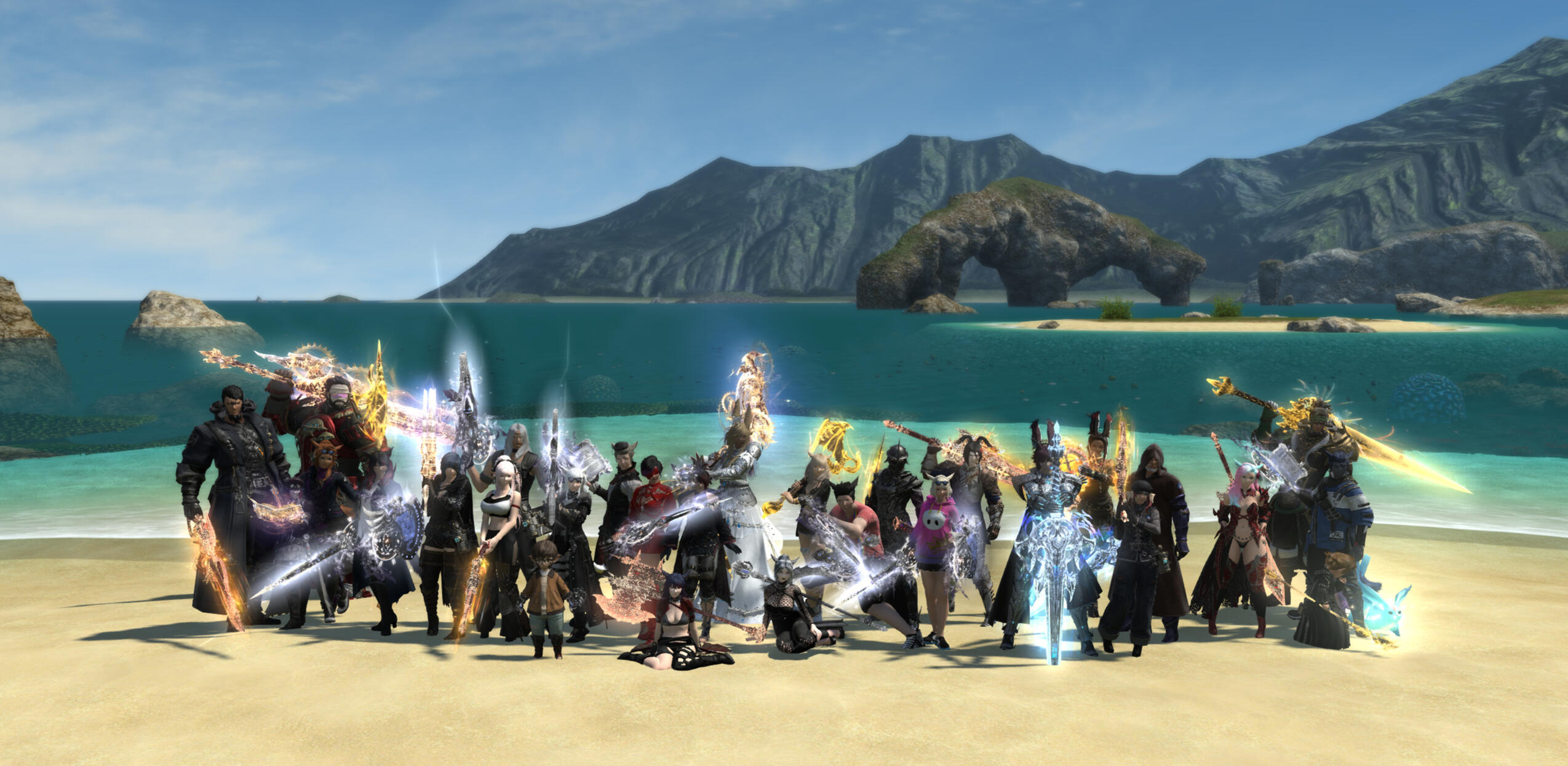 From ultimates to extremes and everything inbetweenClear Rates
P9S - 69% P10S - 65%
P11S - 52% P12S - 38%
Ultimate - 39%
Crafting with a purpose
Support the FC by joining our dedicated crafting teamServices Provided:
Free Battlecraft gear each tier
Food/potions weekly for FC raiders
Housing extreme
Week 1 Gear Crafting Stats:
2.5 days to complete ALL gear sets
72 hours of crafting macros
1,757 gear pre-crafts
380 final crafts
10,929 items gathered
360,000,000+ gil worth of itemsWeek 1 Food & Pots Stats:
161 hours of crafting
3,805 pre-crafts
5,800 final crafts
18,402 items gathered
250,000,000 gil worth of items
FC Perks
Our members work hard to help each other through the raid tier.
These are services we provide in return:Active Discord
Job Mentorship program
Free Pots & Food throughout the tier!
Free Battle Gear at the beginning of each raid tier!
Events such as maps, fate grinds, fashion shows, elaborate scavenger hunts, and more!
how to apply
1. Join our FC Discord by clicking the invite button below.
2. Click the channel "xiv-fc-application"
3. Open a ticket and give us a brief description of your XIV history and why you want to join!